Mt. Baldy (San Antonio) September 8, 2001

I arrived at the Mt Baldy ski resort parking lot at 11:00 and after a ride up the chairlift to the ski lodge I was on the trail at 11:30. I would have gotten there sooner but the main road (Mountain) was closed and I had to take a detour up the old route. Starting altitude 7800 feet to an altitude of 10,064 feet this hike can be comfortably done in 2 1/2 hours.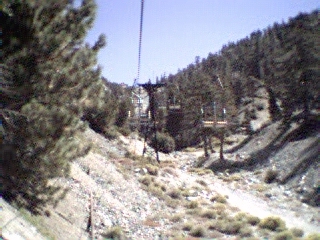 Weather conditions were perfect! Mid 70's all the way up and 69 degrees at the summit. September is a great time of the year to approach the summit.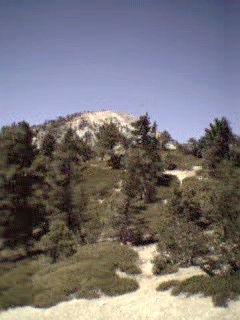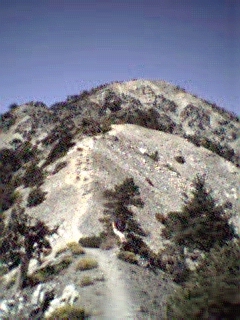 Even though the climate may seem moderate, bing lots of water.
Click here for more pics